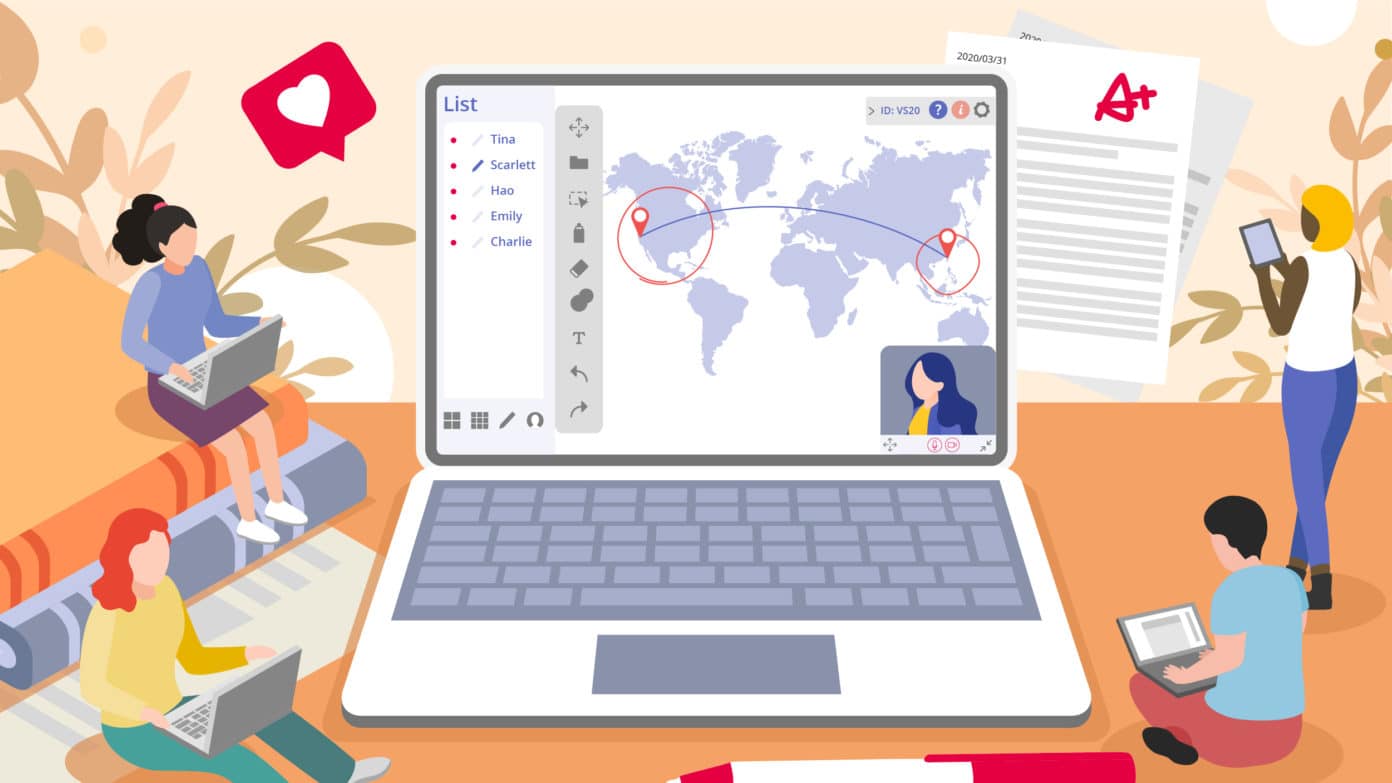 A virtual classroom is an online space that shares many functions of a brick-and-mortar classroom. Through a variety of tools and features, a virtual learning space promotes engagement and collaboration. Virtual lessons can be integrated into a curriculum in a variety of ways ranging from supplementary to fully digitized learning. 
And teachers have found a surprising number of situations where a virtual learning environment is beneficial. The advantages of virtual classrooms range from their excellent interactivity to providing a comfortable and familiar learning paradigm.
So keep reading to learn more about virtual classrooms and what to look for in an effective distance learning tool.
Virtual classrooms are a popular solution to some of the main problems of distance learning. Many online courses focus on pre-recorded content that students study at their leisure, submit some standardized assessments, and move on. It's convenient and easy to scale up, but it is missing something. A lot of online learning lacks human connection.
By contrast, a virtual classroom connects people. Teachers can interact with their students in real-time. Students can collaborate with peers. And the system is still scalable to educate an ever-growing number of digital natives who may want to supplement or replace traditional learning paradigms.
What Is a Virtual Classroom?
A virtual classroom is an online space that simulates a live classroom. Lessons are usually synchronous with the educator and the learners all appearing in an online space to interact in real-time. However, many virtual lessons include pre-recorded components depending on the needs of the educator or learner. Like real-world classrooms, virtual classrooms are flexible to the style and needs of all users.